Orange County and Northern San Diego



(714) 342-7415

(949) 466-9316

2026 Via Mariposa East

Laguna Woods, Ca 92637

328 West Truslow Ave

Fullerton, Ca 92832

714-701-6356

17842 Irvine Blvd, Suite 240

Tustin, Ca 92780

714-464-6712

2053 Tustin Ave #A

Costa Mesa, Ca 92627

949-484-0539

Riverside and San Bernardino

(951) 258-4904

4190 Temescal Ave

Norco, Ca 92860

Los Angeles

(909) 374-4340

260 E 69th Way

Long Beach, Ca 90805

562-453-8867

Email: luckysullysweep@aol.com
SERVICES
Careful and thorough cleaning of chimneys, wood stoves, inserts, clothes dryer ducts and furnace.
Troubleshoot smoke problems with your chimney.
Thorough inspections of chimneys and fireplaces.
Caps, spark arrestors and dampers.
NFI Gas Certificaiton
Repair of Gas Fireplaces
Sales and installation of gas and wood-burning inserts and stoves.
Sales and installation of Fire-On-Ice products.
Sales and installation of fireplace doors, mantels, wood stoves, log lighters and many more products.
PRODUCTS
Gas Logs
Wood Burning Inserts
Gas Fireplaces
Stoves
Fire On Ice®
Log Lights
Chimney Caps
Dampers
Fireplace Doors
FIRE ON ICE
Fire On IceTM  is the best alternative to gas logs!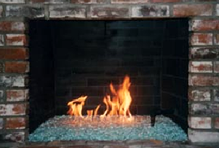 Specially shaped ice pieces are formulated not to burn.
We are an approved distributor and installer. Contact us for a consultation:
(714) 342-7415