Careful and thorough cleaning of chimneys, wood stoves, inserts, clothes dryer vents.
Troubleshooting and diagnostics of smoke problems with your chimney.
Thorough inspections (Including Video Scanning) of chimneys and fireplaces.
Caps, spark arrestors and dampers.
Waterproofing and Leak Resolution
Fireplace Installation, Repairs and Restoration
NFI Gas Certificaiton
Repair of Gas Fireplaces
Sales and installation of gas and wood-burning inserts and stoves.
Sales and installation of Fire-On-Ice products.
Sales and installation of Glass doors.
Sales and installation of fireplace doors, mantels, wood stoves, log lighters and many more products.
PRODUCTS
Gas Logs
Wood Burning Inserts
Gas Fireplaces
Stoves
Fire On Ice®
Glass Doors
Log Lights
Chimney Caps
Dampers
Fireplace Doors
FIRE ON ICE
Fire On IceTM  is the best alternative to gas logs!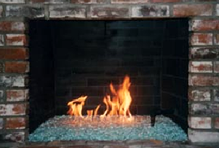 Specially shaped ice pieces are formulated not to burn.
We are an approved distributor and installer. Contact us for a consultation:
(714) 342-7415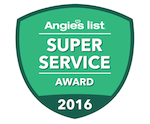 We earned the 2016 Super Service Award from Angie's List. The Award reflects consistent high levels of customer service.
Current Super Service Awards
| | | |
| --- | --- | --- |
| Year | Category | Status |
| 2016 | Chimney Sweep | Accepted |
| 2016 | Chimney Caps | Accepted |
| 2016 | Chimney Repair | Accepted |
| 2016 | Fireplaces | Accepted |
| 2016 | Gas Logs | Accepted |
Super Service Awards History
| | | |
| --- | --- | --- |
| Year | Category | Status |
| 2015 | Chimney Sweep | Accepted |
| 2015 | Chimney Caps | Accepted |
| 2015 | Chimney Repair | Accepted |
| 2015 | Fireplaces | Accepted |
| 2015 | Gas Logs | Accepted |
| 2014 | Chimney Repair | Accepted |
| 2014 | Fireplaces | Accepted |
| 2014 | Gas Logs | Accepted |
| 2013 | Chimney Sweep | Accepted |
| 2013 | Air Duct Cleaning | Accepted |
| 2013 | Chimney Caps | Accepted |
| 2013 | Chimney Repair | Accepted |
| 2013 | Fireplaces | Accepted |
| 2013 | Gas Logs | Accepted |
| 2012 | Chimney Sweep | Accepted |
| 2012 | Air Duct Cleaning | Accepted |
| 2012 | Chimney Caps | Accepted |
| 2012 | Chimney Repair | Accepted |
| 2012 | Fireplaces | Accepted |
| 2012 | Dryer Vent Cleaning | Accepted |
| 2011 | Chimney Sweep | Accepted |
| 2011 | Air Duct Cleaning | Accepted |
| 2011 | Chimney Caps | Accepted |
| 2011 | Chimney Repair | Accepted |
| 2011 | Fireplaces | Accepted |
| 2010 | Chimney Sweep | Accepted |
| 2010 | Chimney Caps | Accepted |
| 2009 | Air Duct Cleaning | Accepted |
| 2009 | Chimney Repair | Accepted |