Another Happy Chimney Customer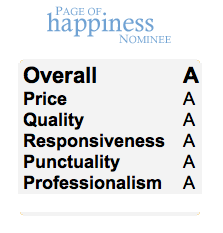 Initially performed an inspection on a fireplace. Later installed a new chimney cap and new interior kit (artificial logs, new gas line).
My inspection was performed by the owner of the company. He was right on time and performed a very thorough inspection of the fireplace in my new home. Since I had just purchased the home, I wanted the fireplace inspected by a certified professional before lighting it for the first time.

After his inspection, he recommended a new cap to prevent animals and rain from penetrating, and he suggested that I replace the interior components of the fireplace as well since they were old and showing their wear. We went over models and prices, and i checked his prices against the internet. His prices were SLIGHTLY higher than what I could find online, but he pointed out that his prices include installation. Also, his logs were hand painted and of higher quality than what was available online.
Knowing what I know now, I would HIGHLY recommend having this company install your new logs rather than doing it yourself.
Their installer arrived with a complete setup to remove the old and install the new. Everything is removed down to the brick, a new gas line and grate are installed, and the logs are installed after the brick is vacuumed and brushed clean. My installer moved very efficiently, and it still took him two solid hours to complete the job. I honestly had no idea how labor intensive this install would be.
Also, the manner in the logs and grate are installed matter. The final result that the installer achieved was far superior to anything I might have pulled off. I wound off with an elegant fireplace with new gas lines and a properly capped top.
Basically this is a highly skilled, honest company.
Dirk D., Buena Park
https://luckysully.com/wp-content/uploads/lucky-sully-chimney-sweep-logo.png
0
0
writer
https://luckysully.com/wp-content/uploads/lucky-sully-chimney-sweep-logo.png
writer
2015-02-01 19:03:50
2020-06-21 19:03:39
Another Happy Chimney Customer